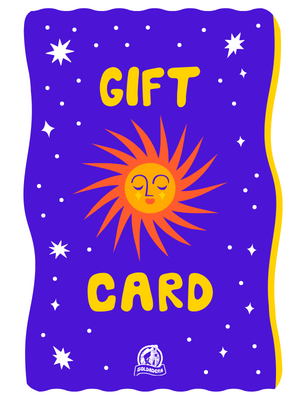 Give the joy of Soldadera Premium Cold brew to a coffee lover! Let them Join the Cold Brew Revolution.
Our Story
Who we are
Soldadera is a  family-oriented small business whose goal is to bring a unique-tasting Cold Brew coffee to the community with a purpose. Our original recipe was inspired by a woman who stood up for people's rights and made a difference in many people's lives. This person was our Grandmother Cristina. 
Cristina was a social activist in Mexico who stood up for other people by giving assistance when needed regardless of the situation. She was the voice for injustice towards others, especially women. Her tough exterior and fiery spirit challenged those injustices, while her loving and compassionate heart made people feel loved and appreciated. Not only did she stand up for injustice but she was also a political activist up until an old age. Being raised by this woman taught us that injustice, like women's inequality, can be a challenge but we can all still make a difference.
Inspiration for Soldadera
"I remember as a small child accompanying my grandmother to religious retreats in the early morning to the Spanish-styled Cathedrals of Mexico City. As soon as we came off the Greyhound buses, my Grandmother Cristina would set up tables with carafes (pitchers), full of hot Cafe de Olla, as a token of kindness for the community. It was during these cold mornings, with a loaf of Spanish bread in one hand and a cup of Cafe de Olla in the other, that I drew inspiration from my grandmother and became passionate about making a difference in the community as my grandmother did for the people around her. She is still one of my role models and source of inspiration to this day." 
Every time you have a drink of  Soldadera Coffee it should transport you to the world of Mexico, a place where spices and flavors are abundant. A place where women are the driving force for good, helping families and communities one step at a time. We hope you enjoy our coffee and look forward to working with you to bring awareness to women's inequality so that we can make this world a better place.
Soldadera Purpose
No matter how you slice it, women are highly influential in the economy today. Not only are women important in the household and family decision but women also make up 57% of the labor force according to the United States Department of Labor. Women are a growing statistic and their influence matters.
In society, especially at this time in the United States many women are feeling attacked by important influential leaders. We don't have to look for more than ten minutes at the media on many news stations to see women's rights being challenged throughout the United States. Women's rights to their reproductive health, economic and racial inequality, and many more issues are being questioned and judged by society to this day. Some people choose to live in denial that these women's issues even exist yet the problem is pervasive everywhere.
If we are to move forward in ideals, values, and open-mindedness in the 21st Century and so forth then we need to stand up for the rights of women everywhere. Women matter! This is why Soldadera campaigns to bring more awareness to women's issues in the United States so that we can all make the world a better place.
Reviews